I always try to cook food from scratch when I can but there are a couple of days each week where cooking a full meal for the children can be quite difficult as both Hubby and I will be at work and I'll have a small window to get dinner ready in before it's time for the children's bath and bed.
On these days I often resort to something on toast, omelettes or something from the freezer and chips but when Miniscoff got in touch I thought they would be perfect for giving the children more nutritionally balanced meals on those busy days of the week.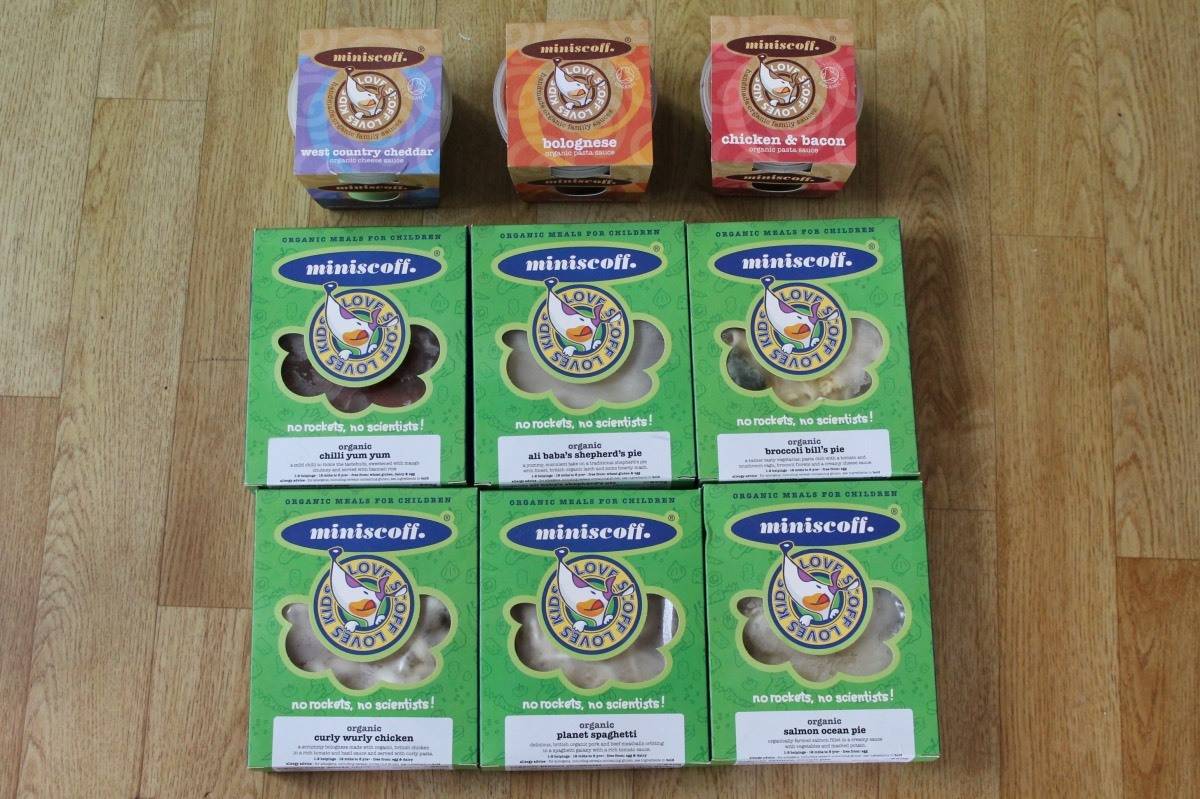 Miniscoff have a great range of organic meals for children. The meals cook in just four minutes in the microwave or 20-25 minutes in the oven and are frozen, great to have in the freezer for those days when you need something quick and easy.
Over the last few weeks the children have tried so many of the Miniscoff meals and have literally loved every one. The children can be funny with food that isn't homemade but with Miniscoff there were clean plates every time.
The pasta dishes were definite favourites and they loved the meatballs and chilli too. There really wasn't anything they didn't like and from an adult perspective it was great to know that they had a really healthy, balanced meal ready in just a few minutes.
Miniscoff also make pasta sauces in a range of flavours that can just be stirred into cooked pasta and for variety we've been adding vegetables or cooked meat too. These again make such a quick but healthy meal and the children absolutely love pasta so these were a complete hit although, unlike the meals the pasta sauces are something that the whole family could eat together.
Overall we really like the Miniscoff range and I know that we'll have the meals in our freezer on standby going forward. The children love them and they make busy mealtimes so much easier for us as a family.
The Miniscoff Meals have an RRP of £3.50 and the Pasta Sauces have an RRP of £3.00
Disclosure: We were sent the above products for the purpose of this review and all opinions are my own.