*This post has been sitting in my drafts since 2014 so I thought it was about time I published it. The photos are from our first visit to The Monkey Sanctuary rather than the more recent one*
When we went to Cornwall recently we went to The Monkey Sanctuary in Looe. We went a couple of years ago too and had a couple of hours free so thought we'd have a return visit.
The Monkey Sanctuary costs £8.50 for adults to visit, under 3's are free and a family ticket for two adults and two children children is £26. Add to this the fact that you can have free return entry, FOR A YEAR, and I think The Monkey Sanctuary is a great value day out.
Having said that, The Monkey Sanctuary isn't the biggest place – If you compare it to any other animal park in the UK it would definitely be one of the smallest but there are a lot of different monkey enclosures to look in with a lot of different species of monkeys. It's well run and the animals are well looked after. Considering that most of the monkeys haven't had the greatest start in life it's great to see them in this lovely new environment.
Along with the monkeys, The Monkey Sanctuary also has a play area, cafe, gift shop, bat cave and wildlife room. A visit to The Monkey Sanctuary is educational although I did find a video of the life one monkey had come from quite disturbing and am in no hurry to see it again – Although it does help to understand how much better off the monkeys are now and what your entry fee is used for.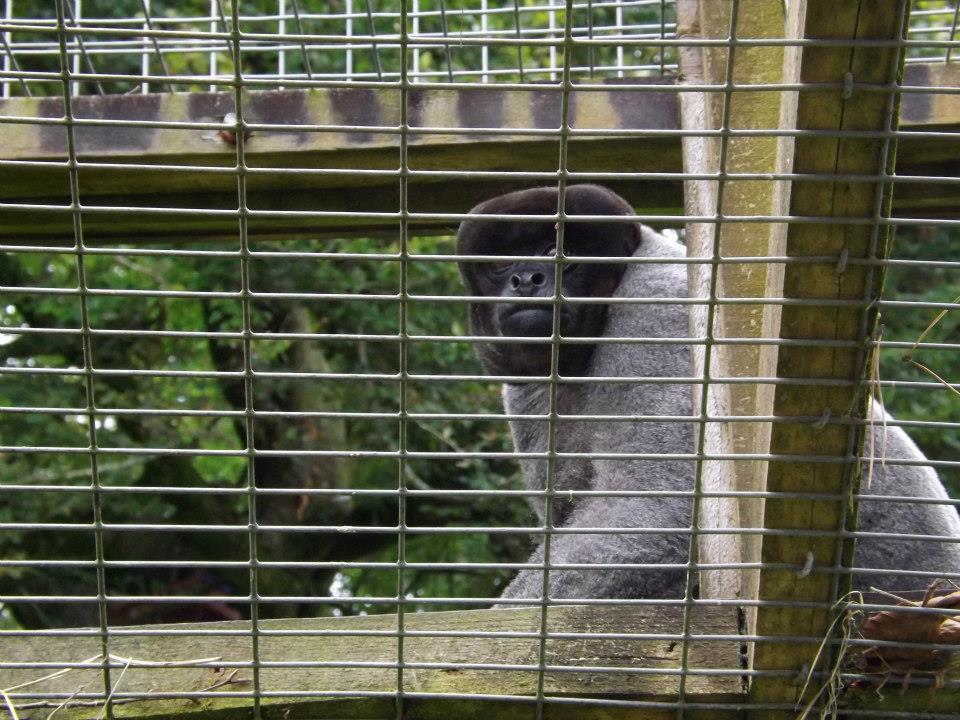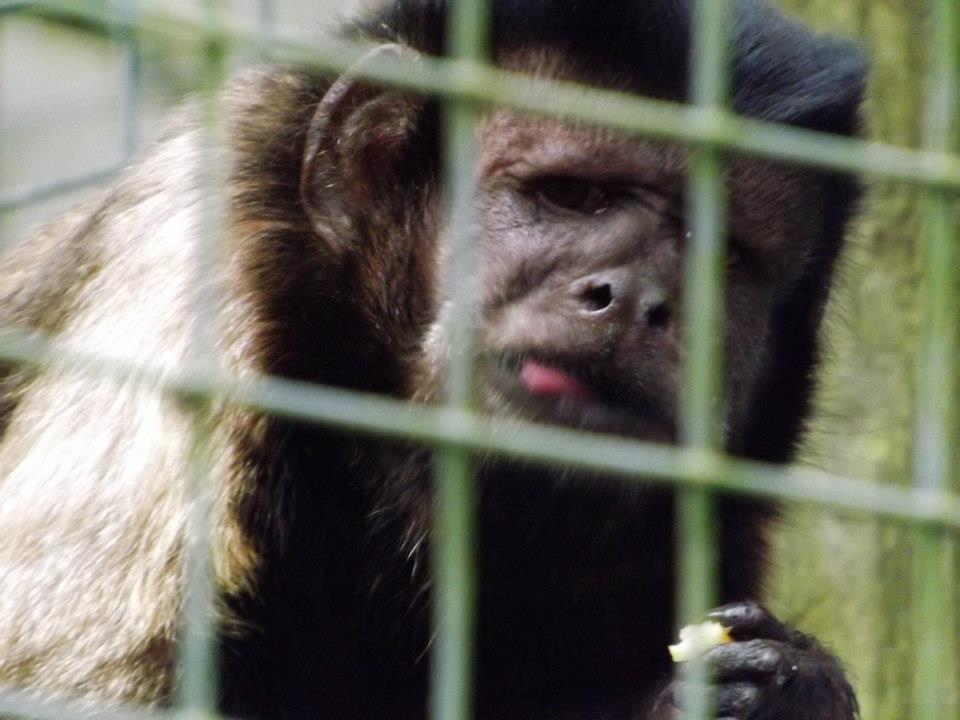 The Monkey Sanctuary is not a full day out. You could stretch it to half a day but really it's a couple of hours for your first visit and probably an hour or so on subsequent visits. For the price you pay I definitely think it's worth going – I had free entry as a Mum on Mothers Day, and if we were local we would definitely go regularly as somewhere to pass an hour or so and make use of the return visits.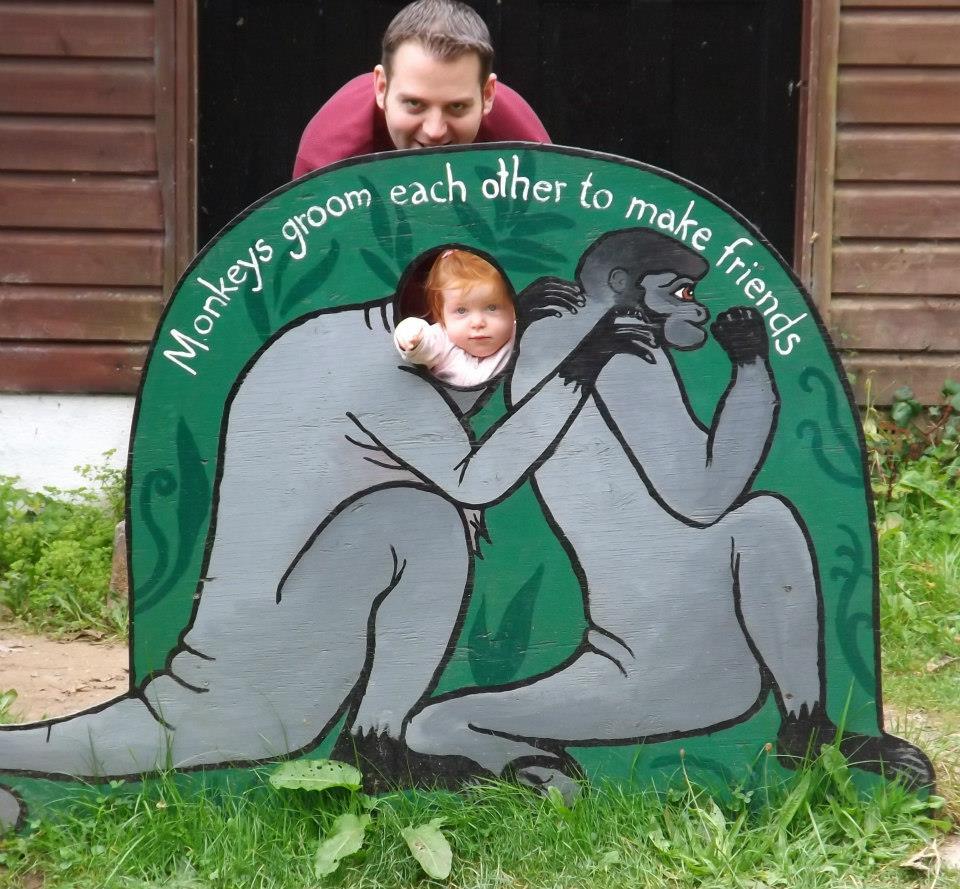 Disclosure: I was not asked to write this post but thought I'd share somewhere we visited when we were on holiday.