Granola is one of my favourite breakfasts but ever since I started trying to be healthier I have always steered clear of granola as it's usually not as good for you as it seems – high in calories and usually quite a high sugar content. But Jordans got in touch to tell me about their new Lighter Granola which has 30% less fat and comes in two great flavours – Raspberry & Apple Granola and Strawberry & Blueberry Granola.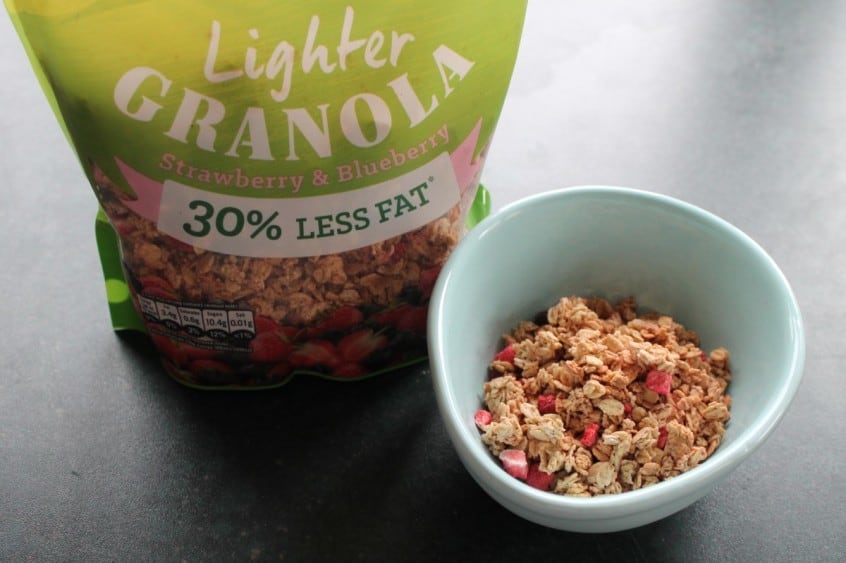 We were sent the Strawberry & Blueberry Lighter Granola to try and it was love at first taste! As I said, I love granola, and knowing that this is lower in fat than other standard granola makes me happier to have it for breakfast. The strawberry and blueberry pieces can be easily seen in the granola and the clusters of oats and barley are a really good size, making Jordans Lighter Granola incredibly moreish. It's low in salt and high in fibre as well as tasting great.
We've been enjoying Jordan's Lighter Granola with milk like a traditional cereal and also with yogurt but it could be used in baking too – I could see it being a wonderful topping for a crumble!
Disclosure: We were sent the above product for the purpose of this review however all opinions are my own.