Although Little Man is now two there is no sign of him being out of the pushchair for long period of time as he just gets tired too quickly. With this in mind I was pleased when Graco asked us if we'd like to review their new Graco Blox stroller.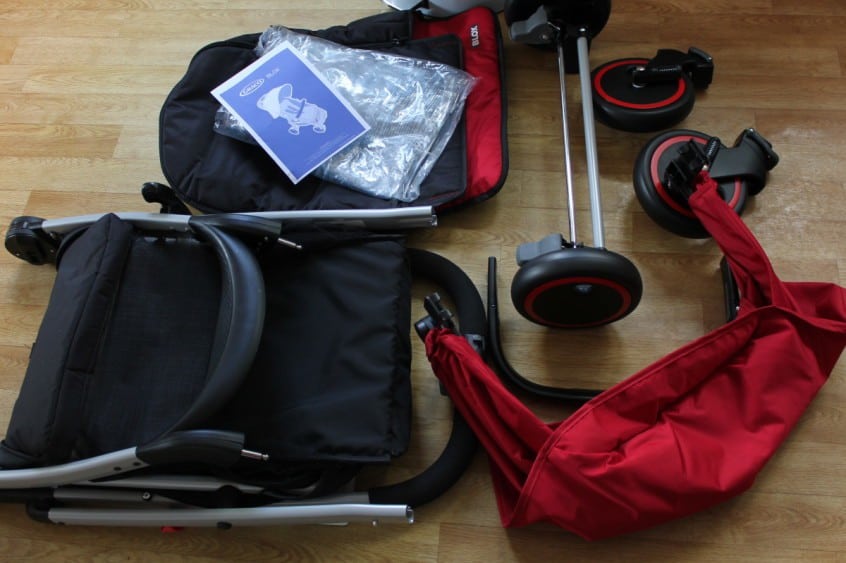 Graco Blox is a lightweight stroller with a compact fold and bursting with features. The box is arrived in was a lot smaller than other pushchairs we have owned in the past and it was simple to put together, taking just a matter of minutes. I was pleased to see that it came with both a raincover and footmuff.
One thing I immediately loved about the Graco Blox is that it's compatible with both the Junior Baby and Snugfix car seats. It's hard to find a lightweight stroller than can also be made into a travel system and although I wouldn't use a car seat on a stroller for a whole day out it's a great option for a quick trip to the shops and definitely a worthwhile point to note.
The Blox has four wheels with the front ones being lockable – and the locking mechanism is easy to operate. It pushes like a dream and is a lot lighter than other pushchairs I have used in the past. It's easy to push one handed and the padded handlebar makes for comfortable pushing too.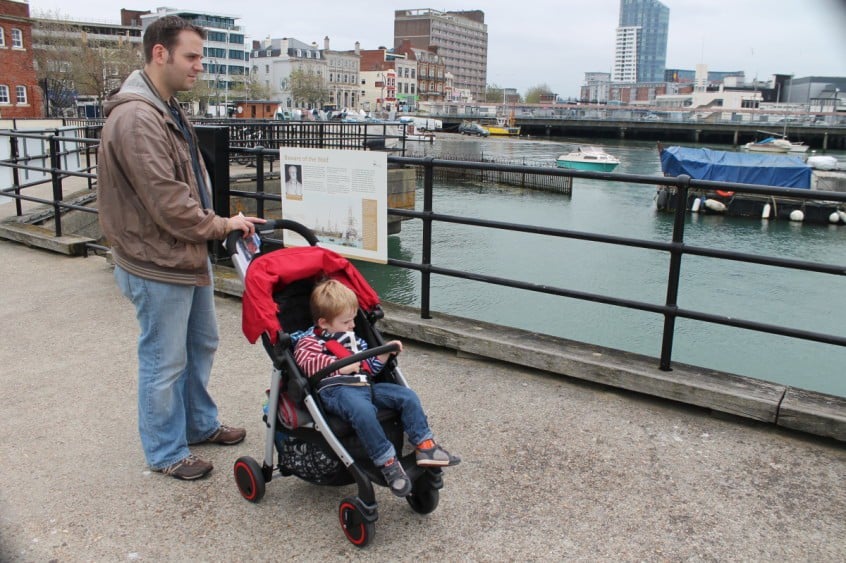 The Graco Blox shopping basket is really big and something I love about this stroller. I can fit the raincover, a change bag and a lot of shopping in the basket with no problems at all and for me having a large shopping basket is a necessity on any pushchair.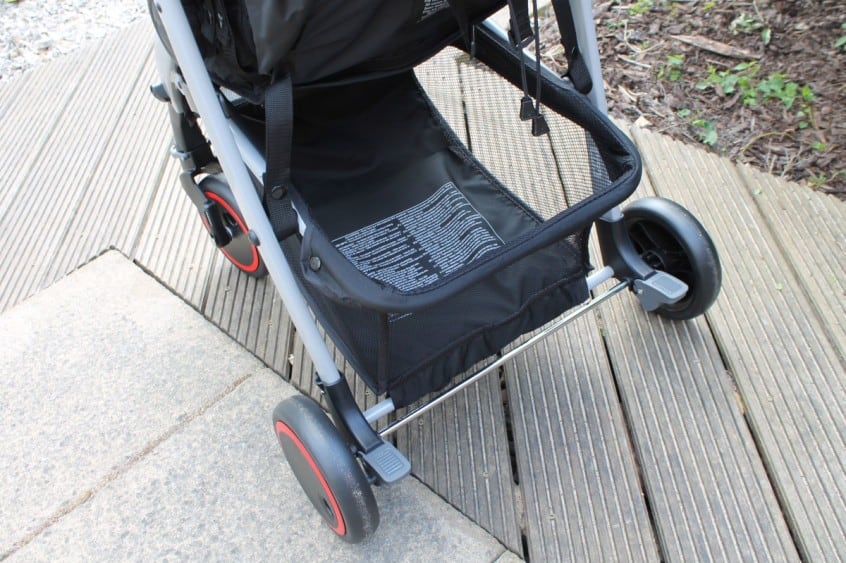 One disappointment for me was the footmuff. the back section only goes slightly higher up than the bottom of the seat and even putting Little Man in the pushchair moves the footmuff out of position. If I manage to get him in the seat with the footmuff still in place it soon moves down from him wiggling and kicking. I don't know why the footmuff wasn't designed to go the full length of the back of the seat as the weight of the child then holds the footmuff in place. As it stands we can't use the footmuff on the pushchair and so will continue using it without. It's a shame it's so poorly designed.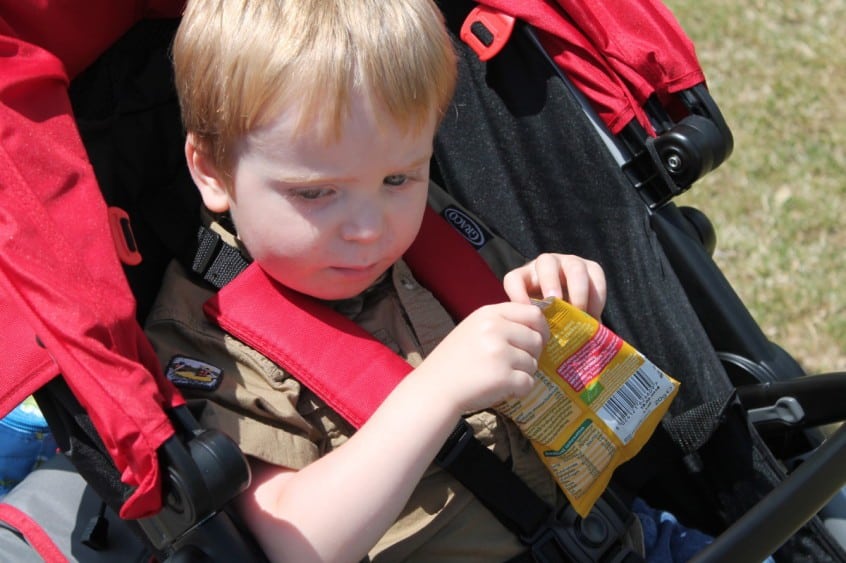 The raincover fits well, is easy to put on and stays in place without any problems. It's also compact enough to keep in the pushchair basket and is made of a durable plastic.
Graco have a really good one handed fold that is also present on the Blox and we have come to love. The fold is so familiar and so easy to use that it makes using Blox so much easier. If you've ever used a one handed fold Graco pushchair one thing you are bound to love is the fold. With Blox it also folds really compact to make it fit in most cars and also makes travelling on public transport so much easier too.
The stroller seat has a multi position recline which is operated with a toggle cord that you pull to recline and push up to straighten the back. I do prefer recline functions that are operated with a lever that clicks into place as  you do have to work against the weight of the child to straighten the back of the Blox but once you get used to it then it isn't a problem and works fine.
The hood of the Blox gives a good amount of shade and the red colour pack is bright and vibrant, making Blox an eye catching pushchair. Overall we have loved using Blox and to us it feels really similar to the Graco Evo Mini, it's just unfortunate that the footmuff is so disappointing as I felt this would have been a great improvement on the Evo Mini's lack of footmuff.
The Graco Blox is a great pushchair for day to day use. The option of attaching a car seat gives it great versatility and it's comfortable to use for both parent and child. The bonus of a huge shopping basket, lockable wheels and a really good raincover make it a great everyday option. If you're looking for a great value stroller you should definitely consider Graco Blox.
Graco Blox has an RRP of £199.99
Disclosure: We were sent the above pushchair for the purpose of this review however all opinions are my own.