Like any children, LP and Little Man love dressing up so when Funidelia got in contact and asked us to review costumes from their fantastic range it didn't take long to say yes – but it took a while to choose the perfect outfits!
Funidelia have an amazing range of costumes, not just for children but adults too, for all themes and occasions. After our trip to Away Resorts at half term, when it was their superhero week, LP was adamant she wanted a Wonder Woman costume so it was only right that Little Man had a superhero costume too – it was hard for him to decide between Spiderman, Batman or a Captain America costume but in the end he decided on something completely different – Superman!
The range of superhero costumes at Funidelia was fantastic with multiple options for each character and all in a really good range of sizes. They also had a vast range of accessories and LP and Little Man both chose wigs to go with their superhero outfits.
The outfits arrived well packaged and ready to wear. Little Man's costume consisted of the main all in one and a cape, both of which fastened with velcro. He absolutely loved it immediately and I impressed with the quality of the fabric and the fact it also came with shoe covers/pull up boots that a lot of costumes don't have as standard.
LP's Wonder Woman costume came with so many accessories – a headband, arm cuffs, boots, a belt as well as the main dress of the costume. She adored it, especially all the accessories and, like the Superman costume, it had good sizing – although it looks quite big on LP we got the size up to give her room to grow as we do with all costumes.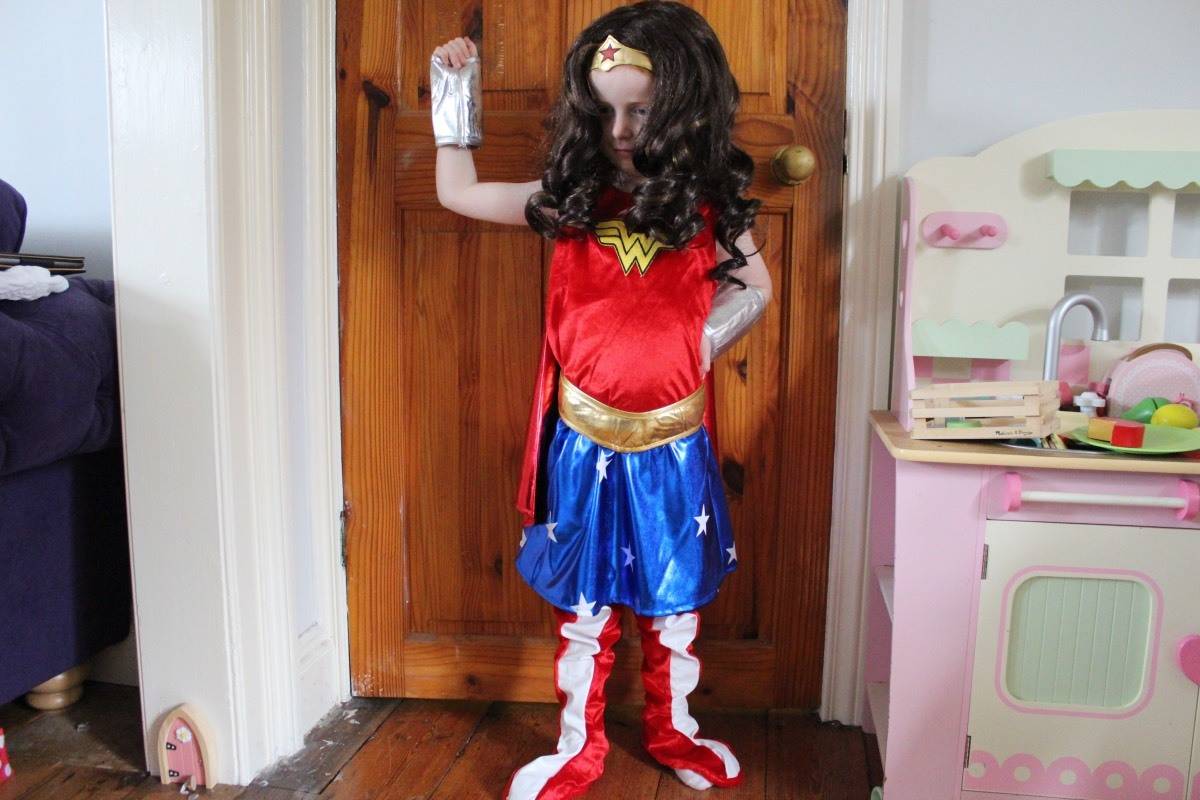 LP loved her wig although it's so thick and such good quality that she didn't wear it for long as her head got hot but it would be a great finishing touch for a fancy dress party – especially, if like LP, the child's hair isn't the same colour as the superhero!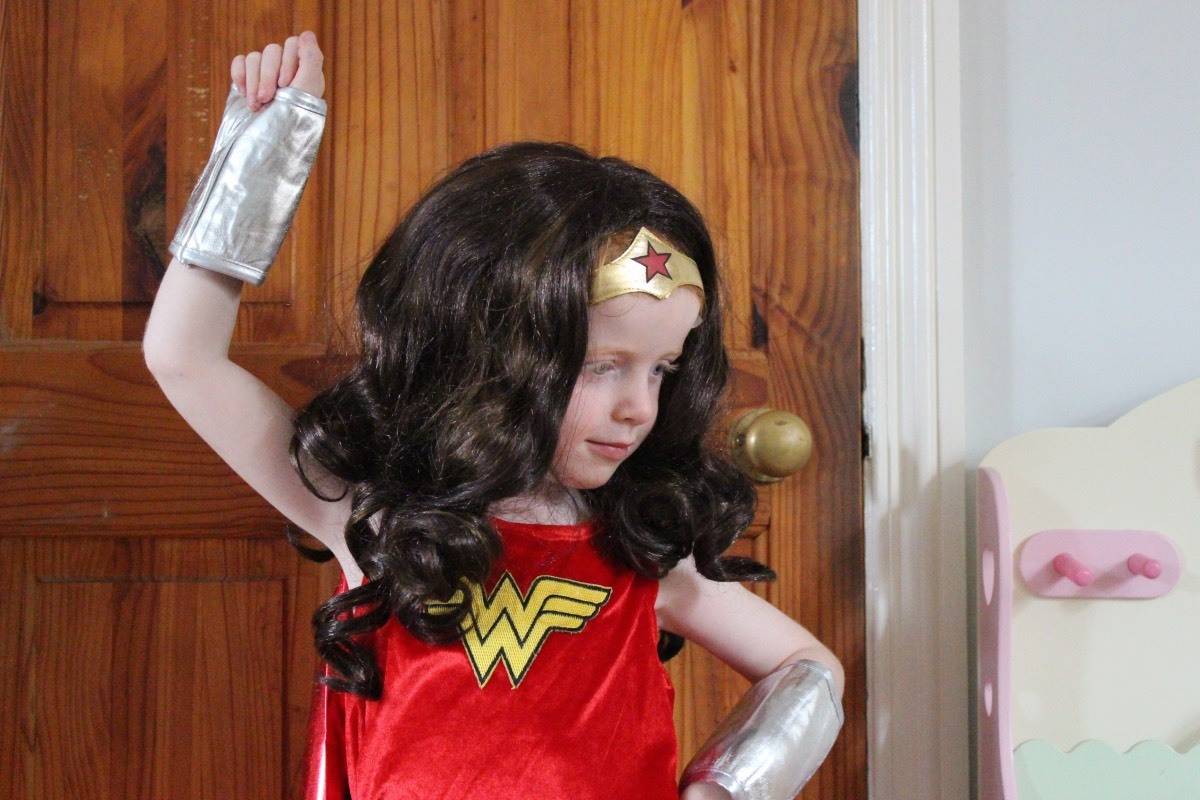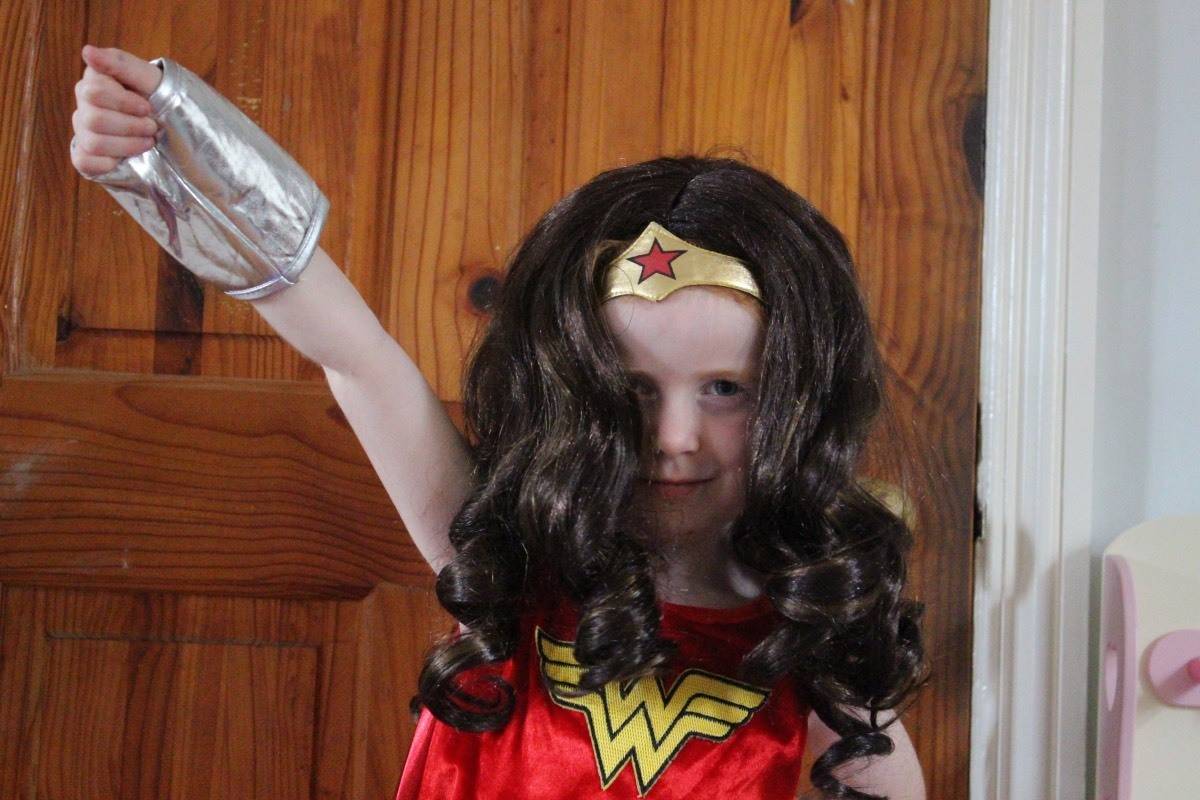 Little Man unfortunately didn't wear his wig as it was just one size and a bit big for him but I am hoping he will grow into it – and wear it to the next party he goes to! Both of the outfits worked really well together and the children loved them. There's really nothing else two young children could need.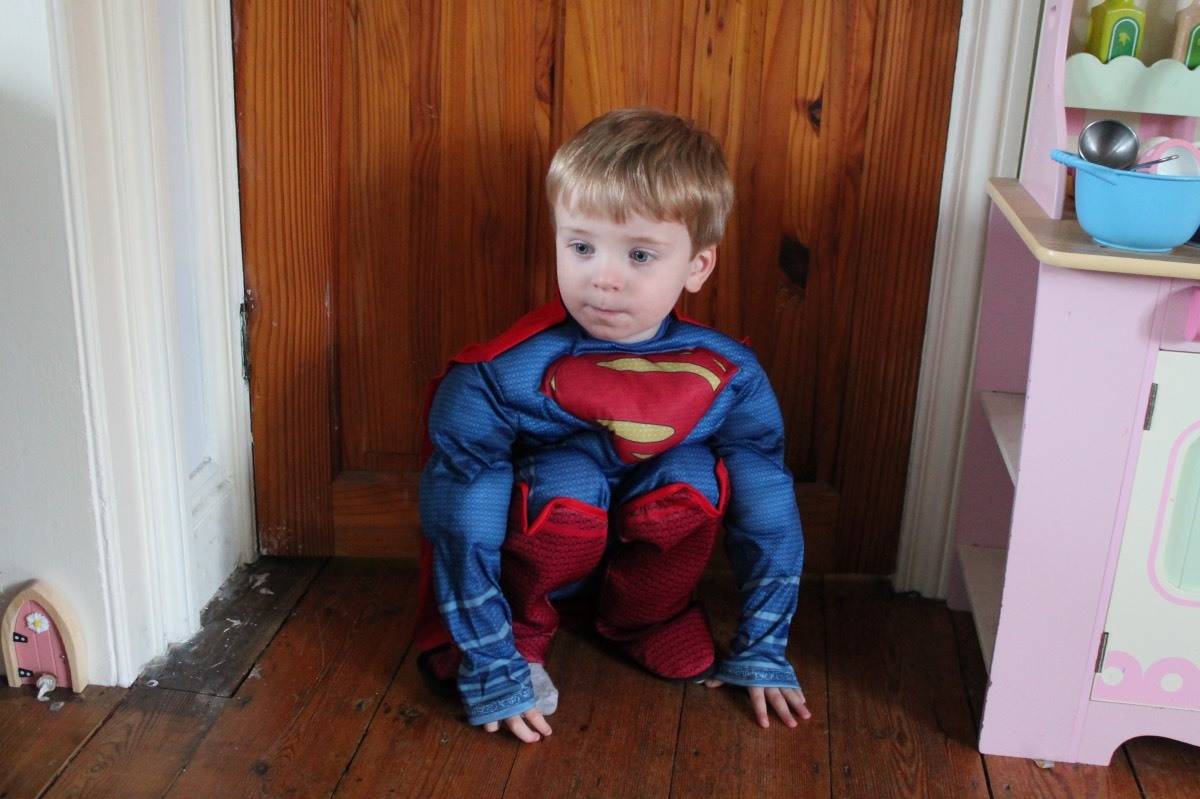 Disclosure: We were sent the above products for the purpose of this review however all opinions are my own.