With Hubby working shifts and me being back at work 3 days a week I am always looking for things to cook for the children – and us – that are quick and easy but still part of a healthy balanced diet.
Over the last few weeks I have been using Bernard Matthews frozen turkey products to make meals for the children. We have used Bernard Matthew Kievs, Turkey Dinosaurs and Golden Drummers. In all honesty, the kids have never been very keen on processed foods so I wasn't sure how they would like the Bernard Matthew offerings but I wanted to give them a try to expand our meal choices on working days and the kids have always eaten fish fingers I thought there would be hope for other frozen products!
Hubby remembered frozen Kievs from his own childhood and I loved them – although I found my limit after 5 of them! The kids enjoyed the kievs too, eating the middles first and the turkey last! LP wasn't as keen on the dinosaurs as she just didn't want to eat them, much preferring to make them roar and play on her plate. The Golden Drummers went down well though, especially with tomato 'dip-dip'!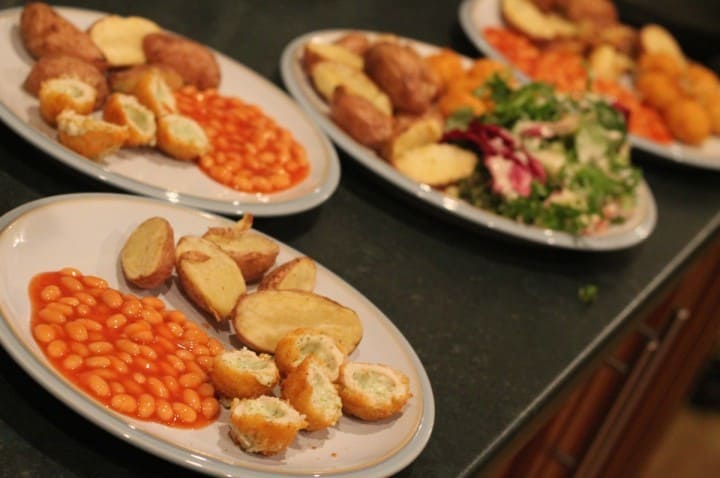 The best thing for me about the Bernard Matthews products is that they are always there in the freezer if we need something quick and easy. All the products are ready in under 20 minutes in the oven and they can be part of a lovely balanced meal with mash, roast potatoes or chips and beans or salad. Such versatile products that Hubby and I don't mind eating either. I think that the Bernard Matthews products will be a feature in our freezer for a while yet, especially for when we've both been working.
Disclosure: I'm working with BritMums and Bernard Matthews on this project, and have been compensated for my time. All opinions and editorial are my own.