When we were planning our bathroom we had a checklist of things we wanted. Really high on that list was a decent shower – one that you get when you go away to nice hotels, one that you don't want to get out of in the morning and one is a pleasure to use.

When it comes to the British shower industry, Aqualisa are market leaders as far as digital showers are concerned and their technology is award winning. Aqualisa are such a big name when it comes to showers that it wasn't hard to agree when they asked if we'd like to road test their new Aqualisa Infinia digital shower in our bathroom renovation. The Infinia is a digital shower that is set to revolutionise the way we shower.
Our Infinia Shower comes with digital diverter technology, switching effortlessly between using the shower or the bath filler. Oh yes, our bath no longer has taps and instead uses the shower on divert to fill the bath through the bath filler. As parents this is such a great feature – we will never again have to tell the children not to touch the taps!
The Aqualisa Infinia also comes with a choice of dials and colour options to fit well into any home. With 3000 different configurations you would be sure to have a shower that fits seamlessly into your bathroom. Although our Infinia has such a modern feel it fits well into our more traditional bathroom and the control plate is only 2.5mm thick making it the thinnest in it's class of shower and perfectly flush with any bathroom wall!
One of my favourite features is the remote control. Have you ever wanted to turn your shower on without standing in it or having to lean right under the shower head? The remote can be fixed anywhere you like – outside the bathroom door, next to the shower cubicle or like us, at the other end of the shower. It can then be pressed to turn on the shower – or bath filler – without having to get wet.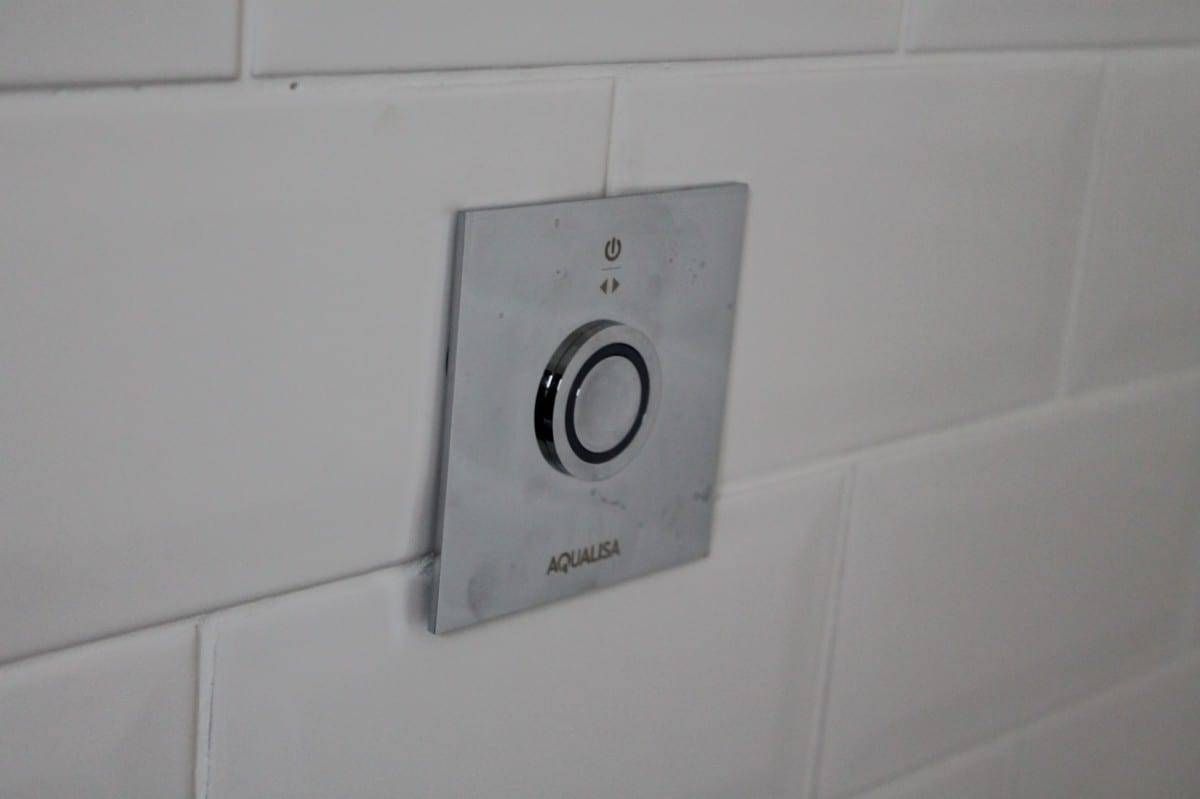 We love using the Infinia and it couldn't be simpler to operate. There's a button to turn the shower on and the same button turns it off. The edge of this button lights up to let you know the shower is on and to let you know it's heating up or cooling down. There are then dials to change the temperature and the flow rate.
Our shower has a handy adjustable head, the sort that you can use to wash your hair over the side of the bath or to rinse the bath out and this is perfect for our family life. With the digital diverter technology it would have also been possible to have a fixed shower head as well as the adjustable head and have bath taps instead of the bath filler -there really is an Infinia configuration to suit anyone!
We now have a shower that we love to use, that we hate to get out of and that we stay in so much longer than we used to. The shower head is a great size and the shower is really powerful, giving that hotel feeling every single day. Baths are also a lovely experience and I don't think the novelty of the bath filler has worn off yet either!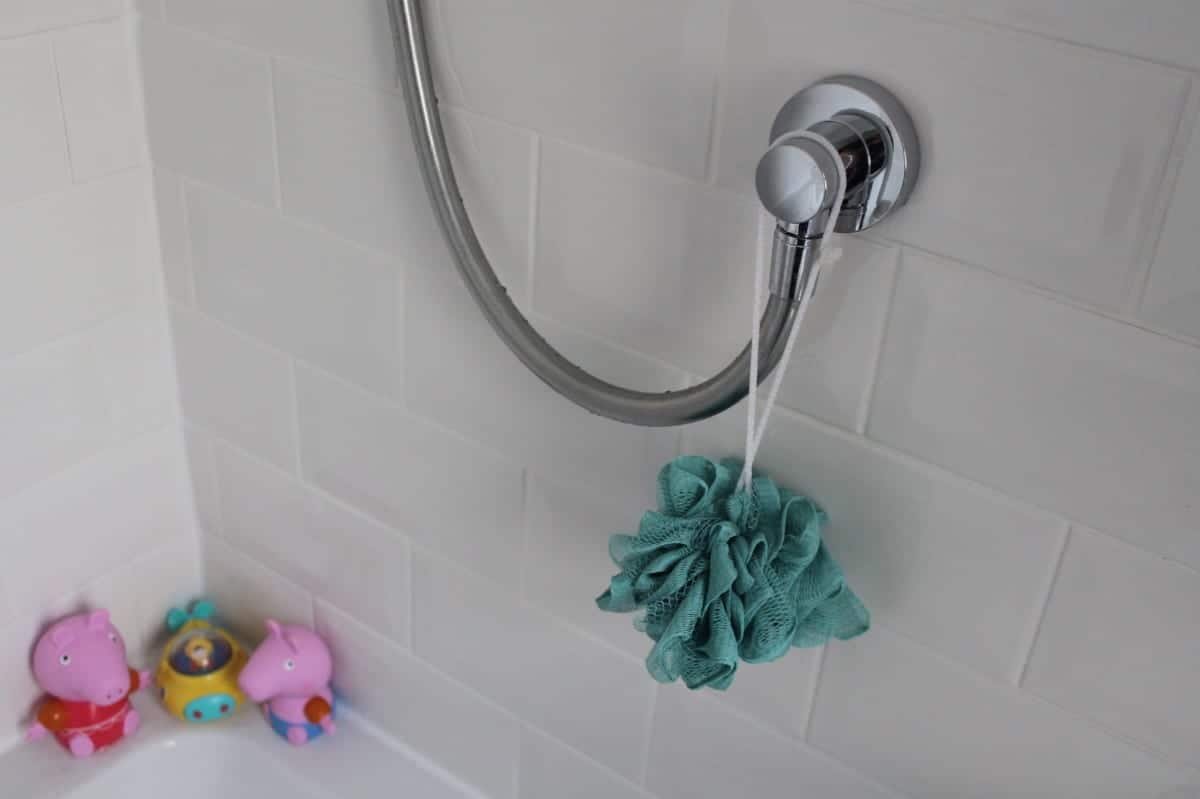 We couldn't be more pleased with out new bathroom and a big part of that is the Aqualisa Infinia. It's the perfect addition to any family bathroom – and it looks great too!
Disclosure: We were sent the above shower for the purpose of this review however all opinions are our own.