Pancake Day is something that we look forward to every year and I always hope that Hubby won't be working so that we can all enjoy pancakes together but we don't just save pancakes for Shrove Tuesday, they're something we often have for brunch or dessert throughout the year.
I always, without fail, make my own pancakes but even I will admit how time consuming this is and getting a perfect pancake can be a lot of effort and Hubby and I have on occasion not managed to have one perfect pancake – some a bit burnt, some too pale and others the wrong shapes or stuck to the pan. So when Abra-ca-Debora got in touch to introduce us to their pancakes I couldn't wait to try them.
I wasn't familiar with the Abra-ca-Debora range but we were sent some of each of their three products to get a good feel of what the range has to offer. Abra-ca-Debora have three different varieties – Original Dutch Pancakes, Sweet Dutch Pancakes and Diddy Sweet Dutch Pancakes.
The Diddy Sweet Dutch Pancakes were an instant hit with the whole family. The children loved them straight out of the packet and Hubby and I enjoyed them heated in the microwave and accompanied by chocolate sauce and maple syrup for dipping. They are incredibly moreish and are perfect as an afternoon treat or as a social dessert – great for having in the middle of the table and sharing with friends.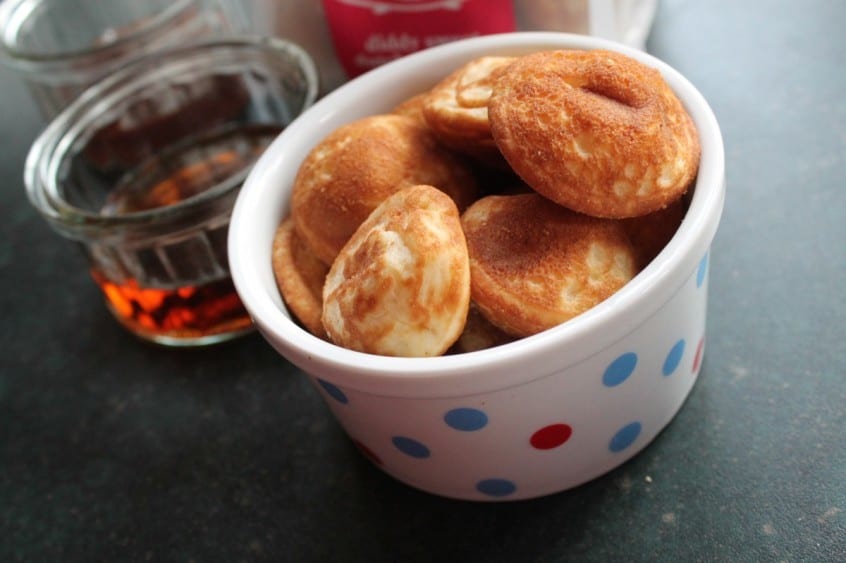 The Sweet and Original pancakes can be heated in the microwave and can be used as you would homemade pancakes, with any toppings you like added and either sweet or savoury fillings depending on your preferences. Hubby and I enjoyed them with nutella spread on them or lemon and sugar.
If you're looking for a quick and simple alternative to homemade pancakes then Abra-ca-Debora are definitely worth trying – they taste great, are incredibly versatile and are something the whole family would enjoy.
Disclosure: We were sent the above products for the purpose of this review however all opinions are my own.