I love any excuse to cook. Actually I don't usually need an excuse but if there's a way to get the children in the kitchen helping me then I love cooking even more. The Natural History Museum Shop sent us some 3D Dinosaur Cookie Cutters and I knew it would be a great way to bake with the children.
The 3D Dinosaur Cookie Cutters come in four different dinosaur shapes and we were sent the Triceratops and Tyrannosaurus Rex versions. Each dinosaur needs 3 or 4 cutters to make the right cookie shapes and they all come supplied with a cookie dough recipe too – and everything we needed for the recipe we had in our kitchen already.
The children loved the idea of 3D cookies as all biscuits they've had in the past have been very much two dimensional. We made the dough together and cut out the dinosaur shapes which LP and Little Man loved. The cutters were the right size for their hands and easy to use.
The cookies only took 8 minutes to cook and when they cooled I had the job of piecing the cookies together. I realised at this point that the knack to 3D cookies is to make them as thin as possible! Ours still worked really well though and the children loved playing with them before they ate them! I'm sure they'll be asking to make 3D cookies often in the future.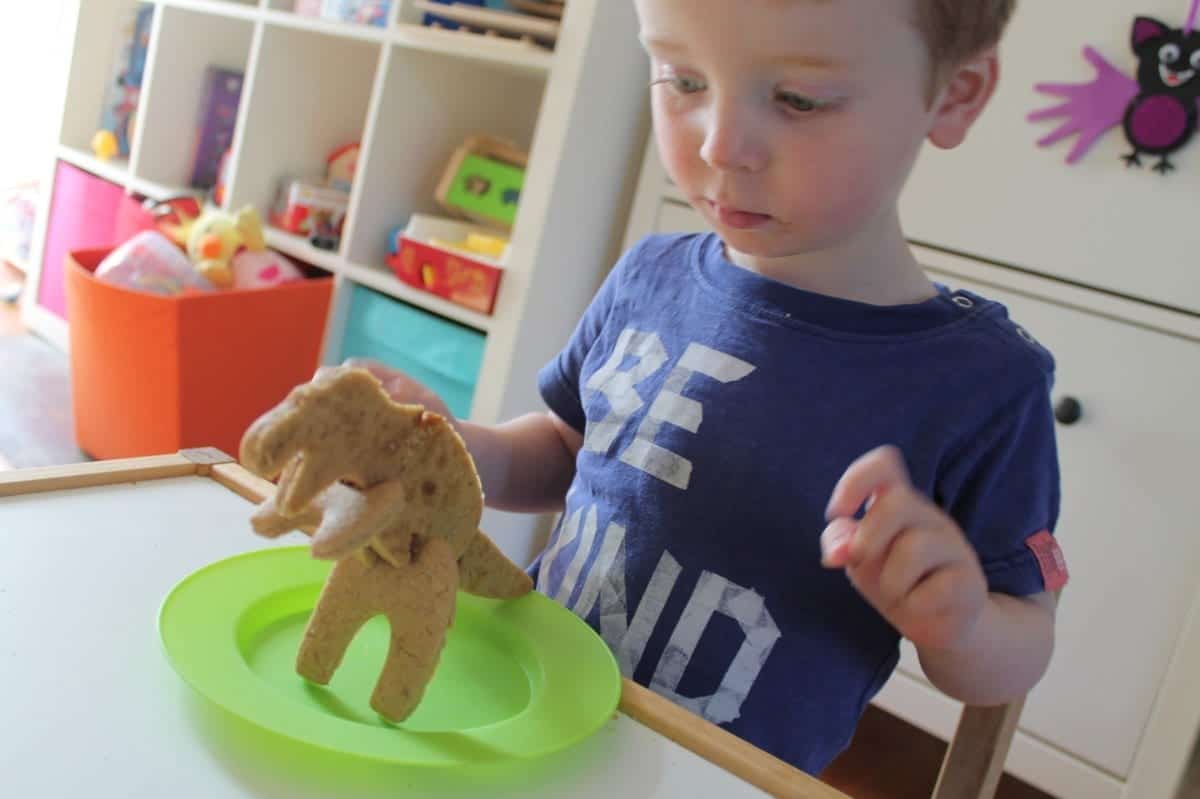 The 3D Dinosaur Cookie Cutters have an RRP of £8.00
Disclosure: We were sent the above products for the purpose of this review however all opinions are my own.